FROM PACKAGING
TO BAKING:
Our "Kitchen" sticker set transforms an old cardboard box into a cooker in no time at all. Whether it's baking, frying or steaming - with the right amount of imagination, every dish is guaranteed to succeed! And if there are stains, no problem: after all, the washing machine is included.
To the prices / order form
INFINITE WIDE, INFINITE PLEASURE:
Our "Rocket" sticker set makes children's hearts beat faster - all the way to outer space! Simply put the stickers on a matching box and off you go to distant galaxies - at least in your child's imagination.
THE IDEAL TOY FOR
INTREPID EXPLORERS:
Our "Pirate Ship" sticker set turns a box into a real pirate ship in no time at all. But don't worry: with this boat, children can board the sofa, for example, but never capsize!
Due to the Covid-19 pandemic many parents have come to appreciate our stickers immensely as they make children play for hours and hours.
That's why our sales have gone through the roof in the last year!
Flying on it Junior pilots:
Our "Airplane" sticker set transforms a jumbo cardboard box into a jumbo jet in no time at all. Just stick it on and take off - with a plane powered by imagination instead of paraffin.
For all those who love environmental protection and fun:
Our "Race Car" sticker set quickly transforms a box into a great vehicle for children. This vehicle is also not powered by petrol or diesel but only by imagination - and legs, of course!
Clear the way for lots of fun:
Our "Train" sticker set transforms an old box into a brand new locomotive or wagon - and the children's room into a train station. Tickets are not required - just a little imagination!
BADALA is proud to present: Our three brand new sticker sets "Snacks", "Moon Vehicle" and "Treasure Chest"
which make kids very happy and parents very relaxed.
Treasures that children treasure!
Endless imaginative riches: Our "Treasure Chest" sticker set transforms cardboard into ecologically and educationally valuable toys and promises great fun for little money. Ideally suited as a supplement to our "Pirate Ship" sticker set. 
Also to Mother Nature's taste.
Our "SNACKS" sticker set now transforms even small pieces of cardboard or cardboard scraps into fantastic, environmentally friendly toys - ideally suited, for example, as a complement to our extremely popular "Kitchen" sticker set.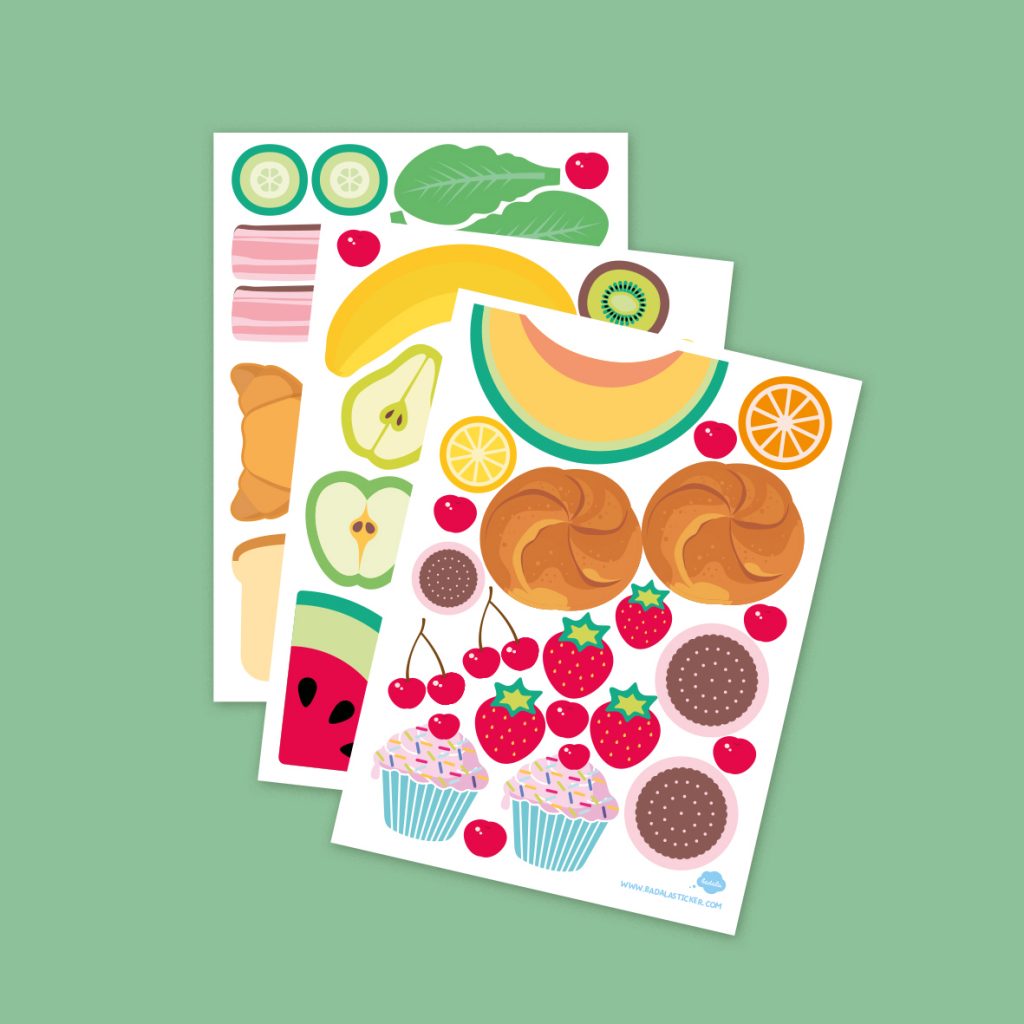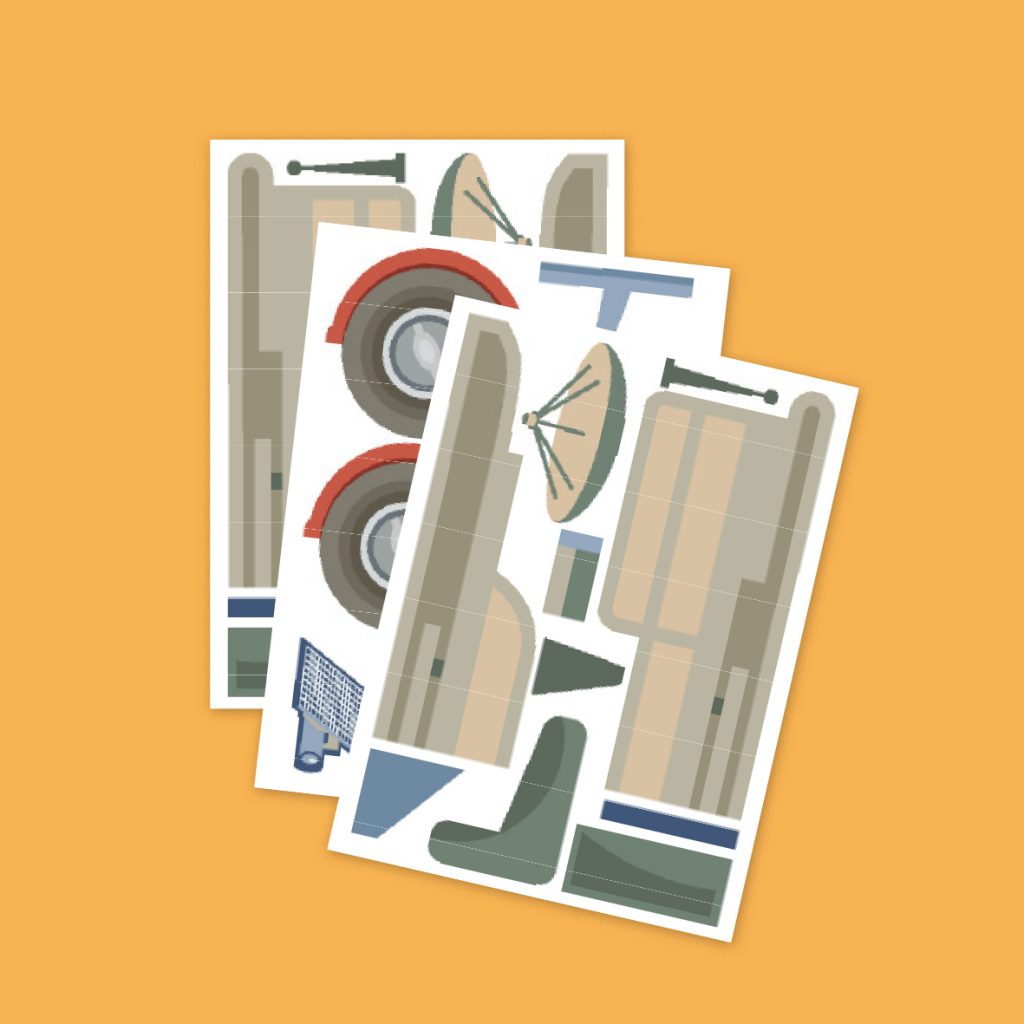 On your marks, get set, weightless!
Neil Armstrong walked on the moon, children have it better because they can now drive on the moon - at least in their imagination and with our "Moon Vehicle" sticker set.