A trip to Miami by the LE PETIT CHOU Jackie Wandt-Moor was the inspiration for the design of this sticker series. Inspired by the numerous Art Deco mansions in Florida, the stickers now transform shoe boxes into houses of that style.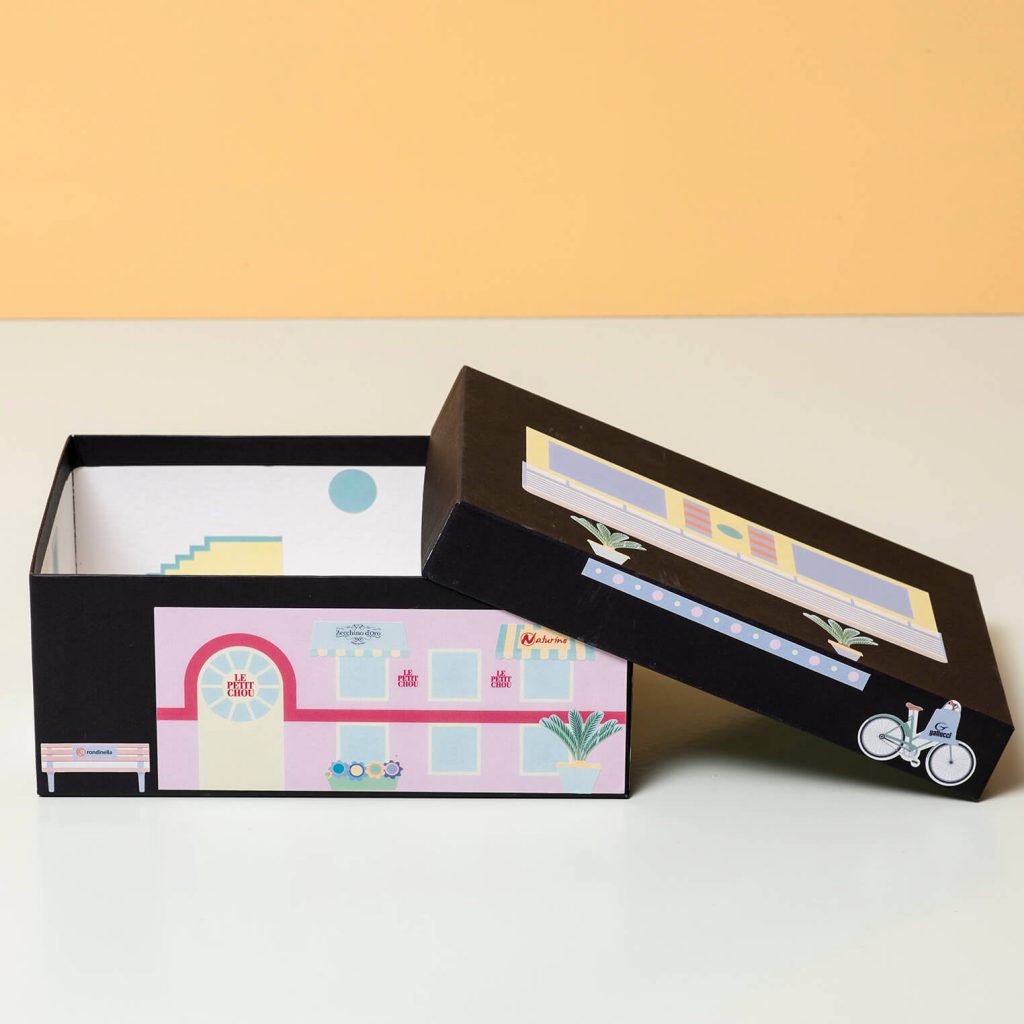 As a sustainable company, the WIENER LINIEN always on the lookout for new ideas.  
With these limited edition seepers can be seen in the Fan shop and in the Museum shop now offer plastic-free toys that make an important contribution to the conservation of resources, while at the same time inspiring children's imagination and providing them with hours of fun.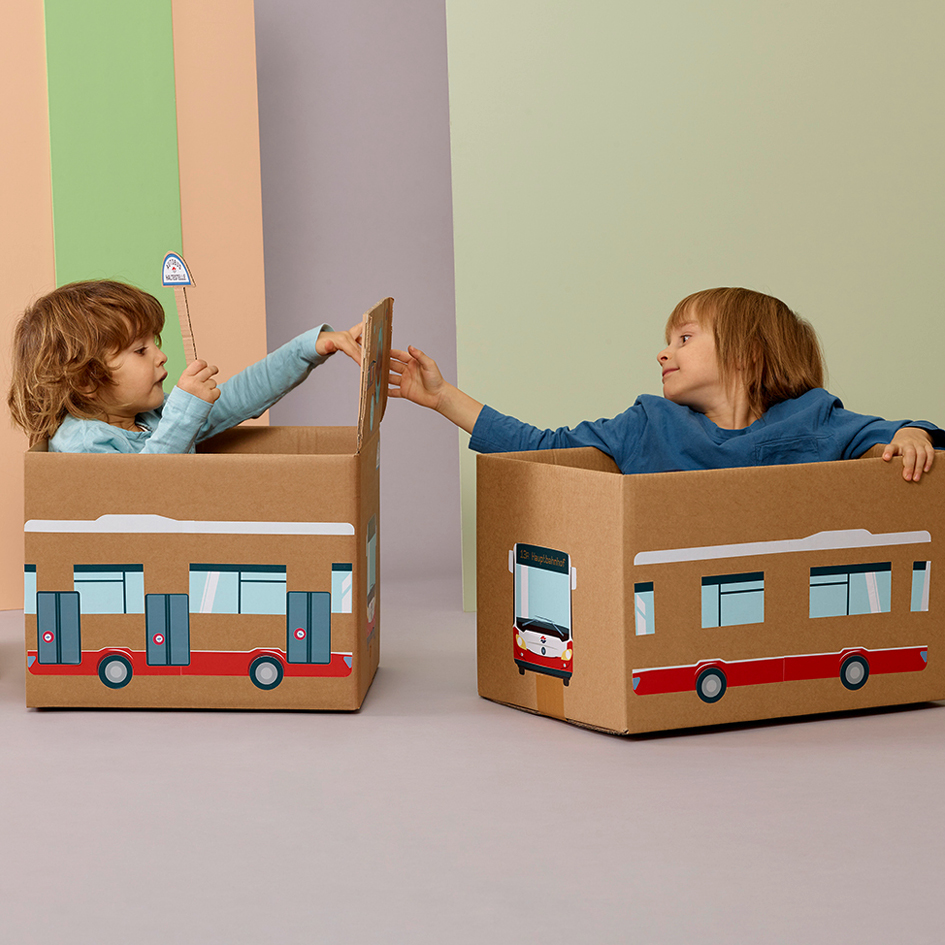 DYNAMIKO is a German manufacturer of high-quality ride-on vehicles for children. Here, too, the packaging is given a sustainability value without any extra effort: the life cycle of cardboard boxes is extended, resource consumption is reduced and recycling is ensured.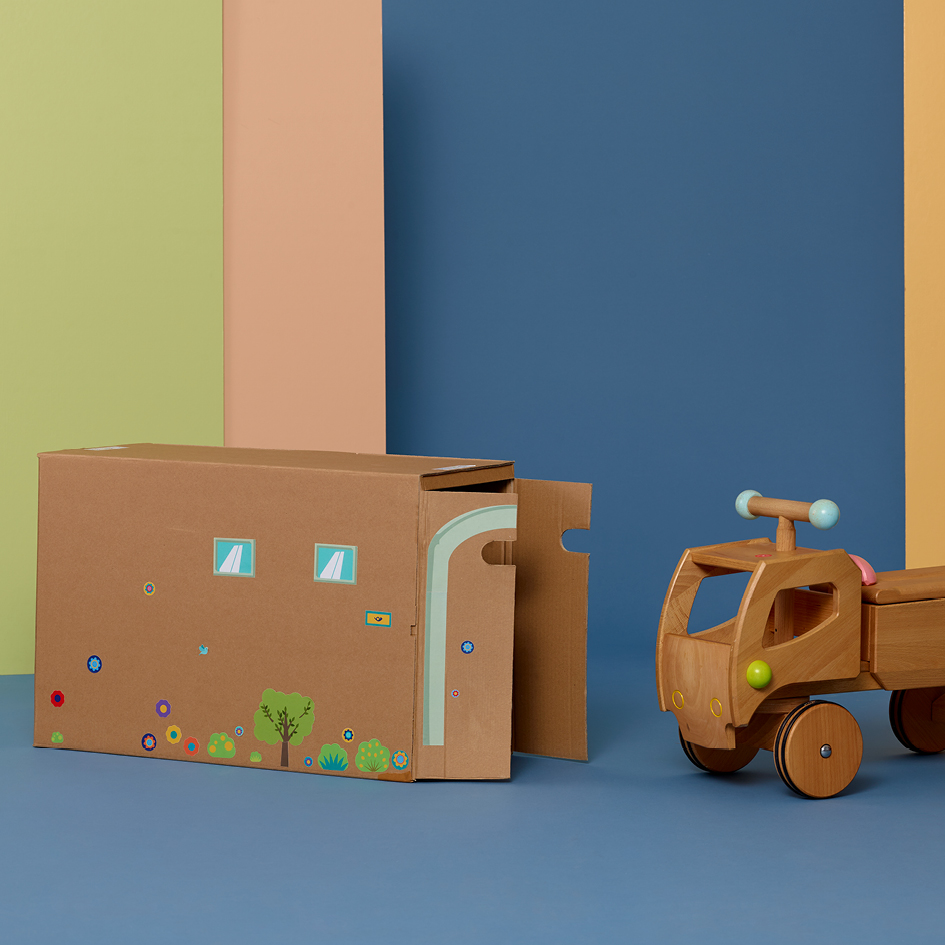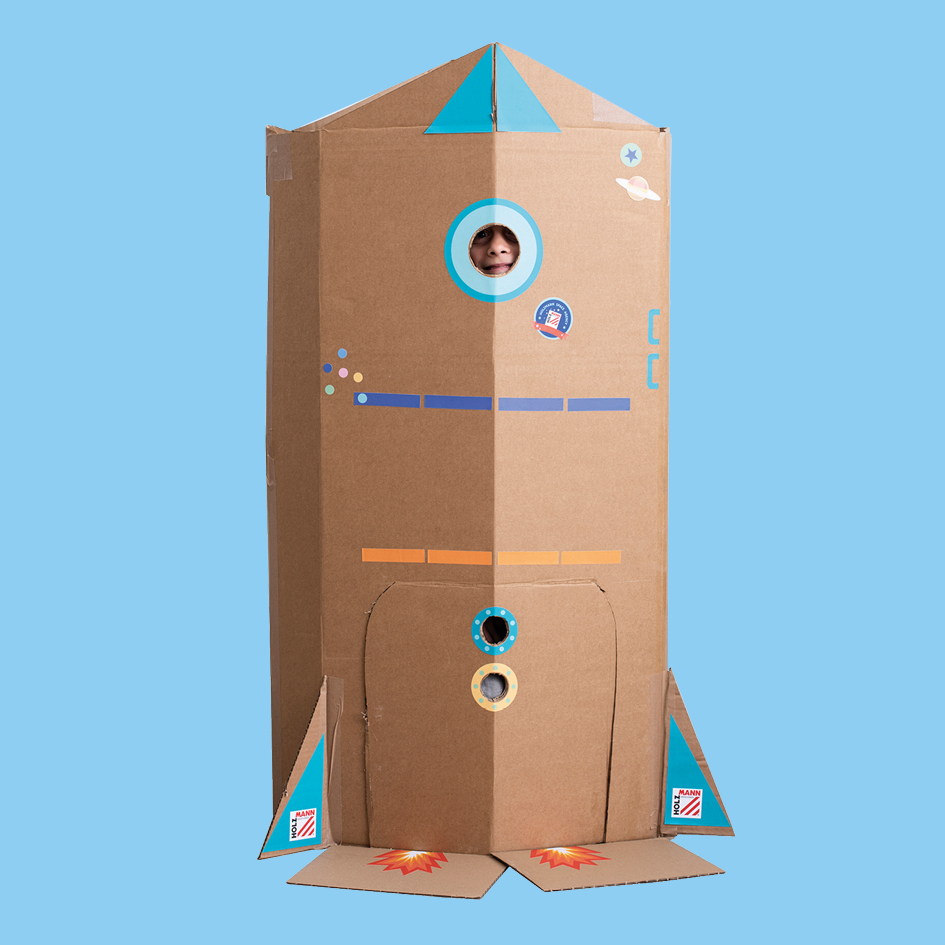 The renowned company HOLZMANN is one of our first pioneers to apply BADALA's eco-effectiveness as a concept.
Children can give free rein to their creativity both with the workbench and additionally with its cardboard packaging. In this way, the enormously important topic of sustainability is passed on to the younger generation in a playful way, in the truest sense of the word!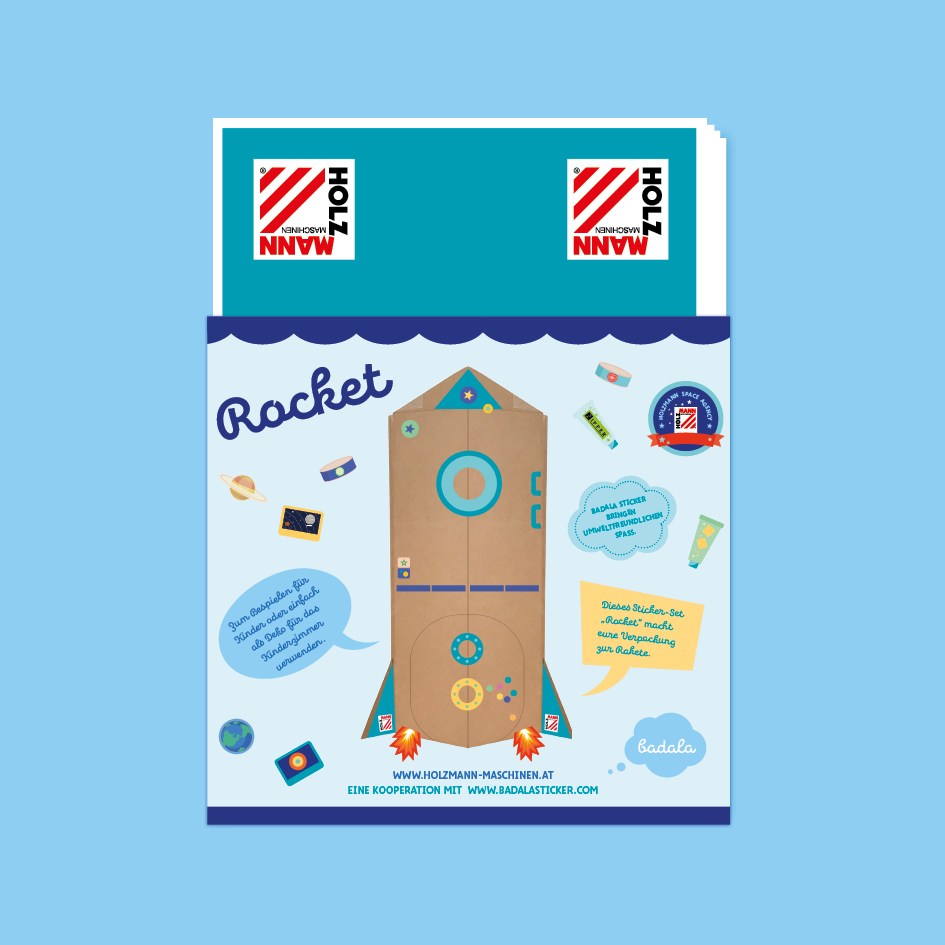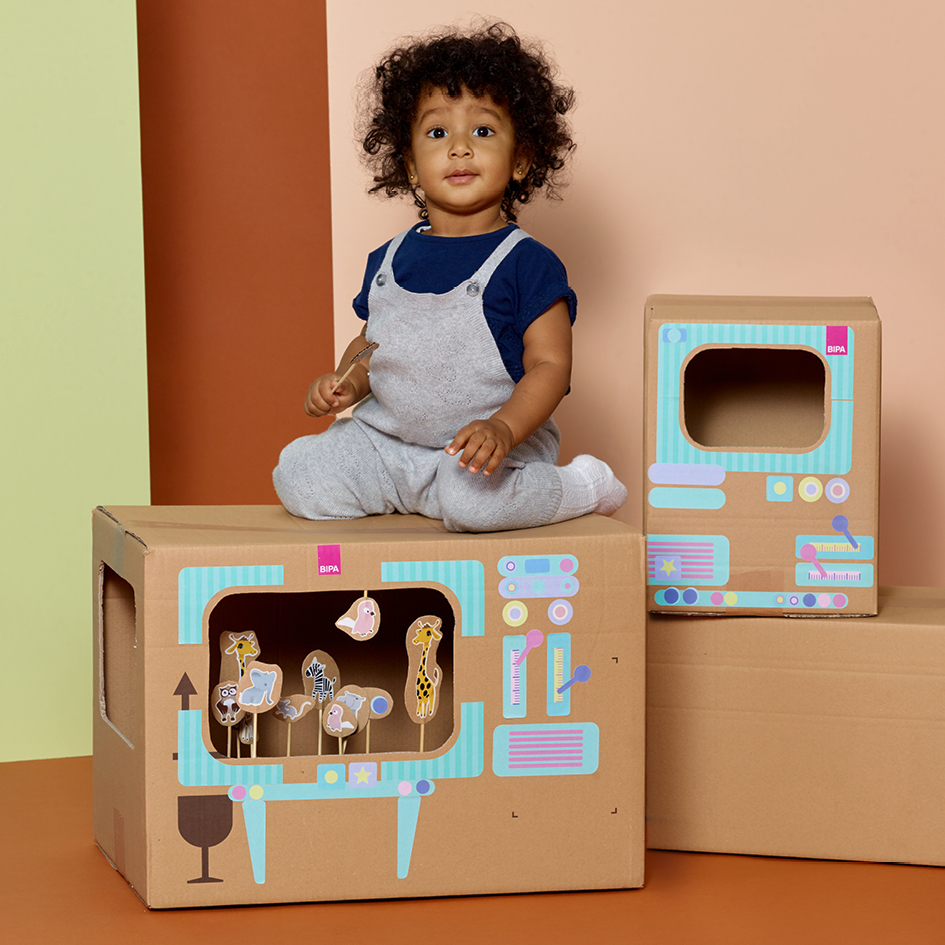 With these sticker sheets, the shipping boxes from BIPA into a TV set with a retro look, in which the most exciting children's programme, because it was made up by the children themselves, is always on.
As a positive side effect, this increases the Time with Brand by playfully integrating the BIPA brand into the everyday life of its end customers.
The particularly sturdy cardboard boxes of the WINE FRIENDS get a useful reuse as a toy with BADALA as an add-on product, which is particularly popular with parents of small children in the home office. The children can play enthusiastically and the adults can concentrate on their work - while the WEINFREUNDE take on a pioneering role in climate protection.