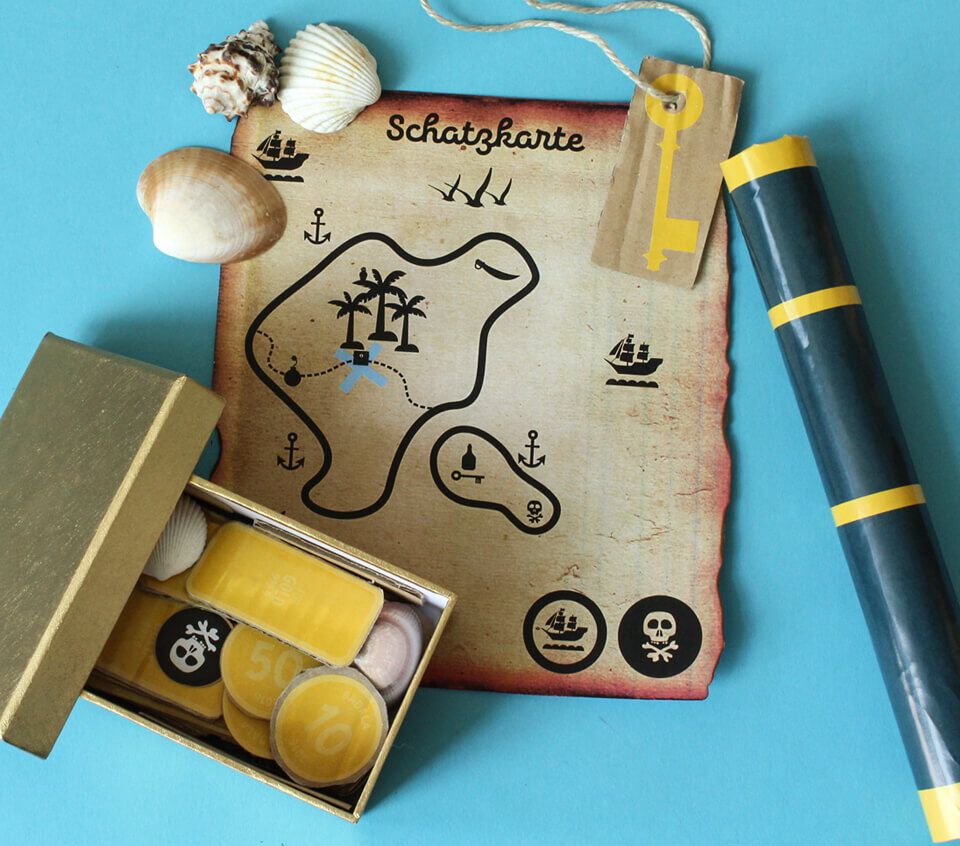 Apr
21
What it takes to make our little pirates and our big pirates happy. One treasure mapA telescope. pirate ship - and the treasure hunt can begin. So that the search also leads safely to the goal, we have for you a free template was created.
For our intrepid explorers such a treasure hunt usually takes several hours. The living room carpet becomes an island, instead of palm trees, houseplants are moved to treasure maps - for mum and/or dad this can be a relaxing time out in the meantime.
Did you know? The telescope with key, pirate hat, gold bars and gold coins are part of our sticker set. Pirate Ship.
Are you ready to board?
An adventurous weekend on the Parents' Island to all of you!