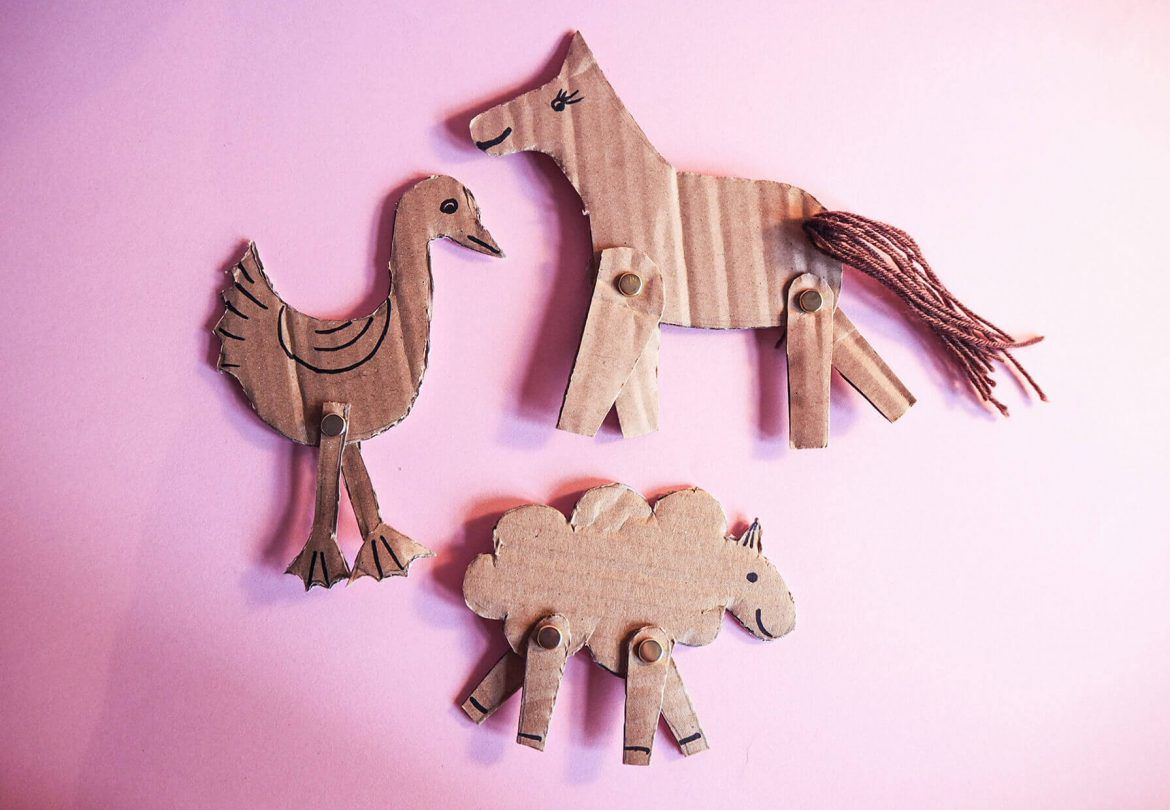 Mar
02
DIY Animals made of cardboard #Horse
Funny animals with movable legs, easy to make!
We have made a horse, a sheep and a duck, but let your imagination run wild and create many other animals. Ask an adult to drill the holes so you don't get hurt.
You need:
- pencil
- pencil
- scissors
- Some wool
- Wing clamps (can be bought in any handicraft or office supply store)
- Some pieces of cardboard, for example from an old box
Single-wall cardboard is not as stable as double-wall cardboard and can therefore be cut into shapes more easily with scissors.

It's that simple:
Mark the animals on cardboard, the simpler the outline, the easier it is to cut the animals out. Take care that the animal body, without legs, first, then the legs are cut out extra with scissors.
A hole is drilled into the legs at the upper end with scissors - makes two more holes in the body. Then carefully position one leg under the body and one leg above it, and fasten the legs with a wing clamp little by little.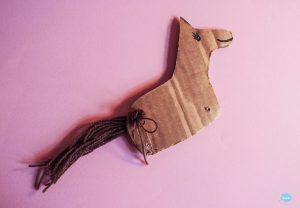 Now the face is being recorded. The horse still needs a tail, of course.
Drill a hole in the back of the horse and just pull a few woolen threads through it. Now you tie the strings and your horse is ready.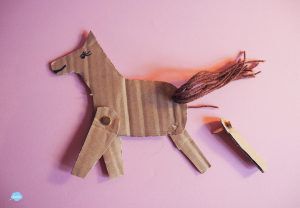 Have fun with it !
www.badalasticker.com
DIY Cardboard Animals #Horse
We've created fun animals made from card with moveable legs. Our choice was a horse, a sheep and a duck, but let your imagination run wild and make whichever animal takes your fancy. Please let an adult help you with making holes in the card, you could really hurt yourself!
You need
- Cardboard, from an old boxPencil
- Marker pen
- scissors
- wool
- Split pins
instructions
Draw the outline of your chosen animal onto the card, the simpler the outline the easier it will be to cut it out. Then cut out the body of the animal, minus the legs, cut them out separately.
Make holes into the top of the legs and two holes into the body ( unless you are making a bird), then assemble the parts as follows: one leg underneath the body, then the body then the other leg on top and hold together with a split pin.
Draw on a face. Your horse needs a tail, so use a few bits of wool, pull them through a preface hole on the horse's behind and tie a knot on the reverse.
Your animals are finished, have fun!
www.badalasticker.com