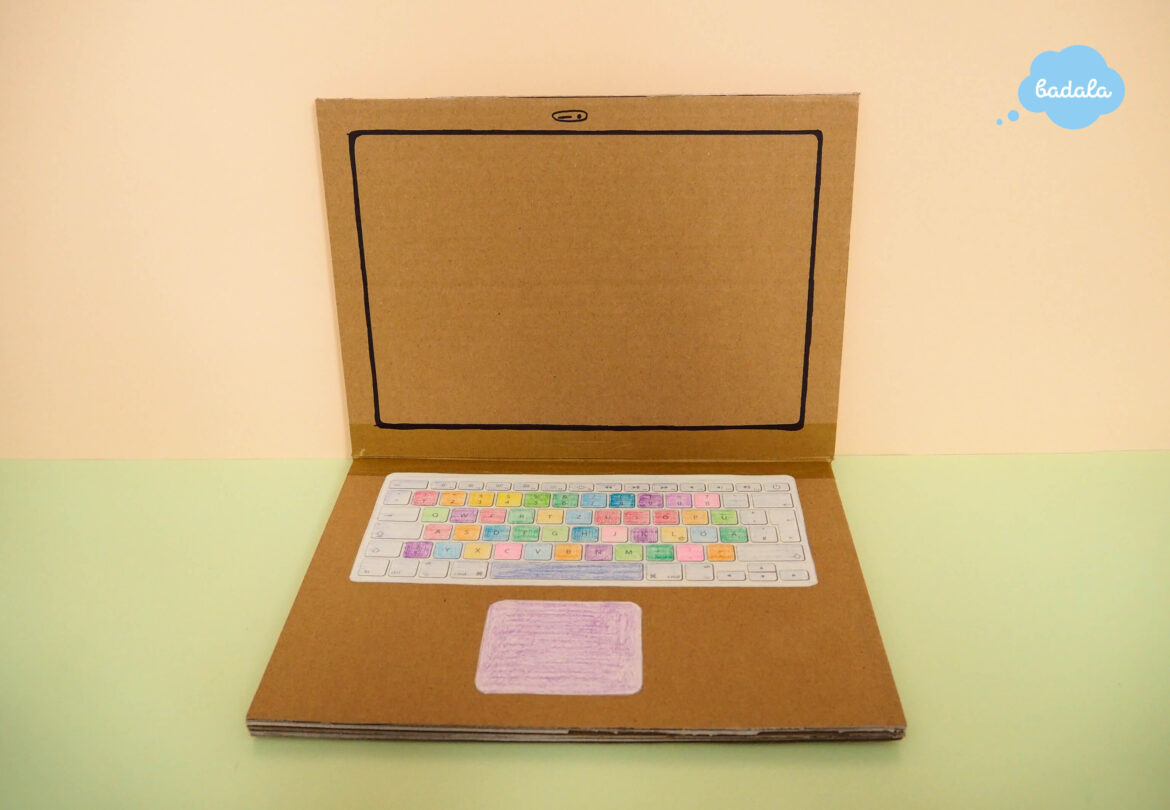 Sep
01
Can we still do without? With the advent of the home office, mothers and fathers sitting at their laptops are a reality in all families. Children learn particularly intensively by example and imitation in the first seven years of life. They should not be without their own play laptop. We have therefore made a laptop out of cardboard scraps, and the next home office day can come 🙂
YOU NEED:
- Cardboard scraps
- ruler
- pencil
- scissors or cutter
- Adhesive tape
- Keyboard freebie
- Crayons
- Black felt tip pen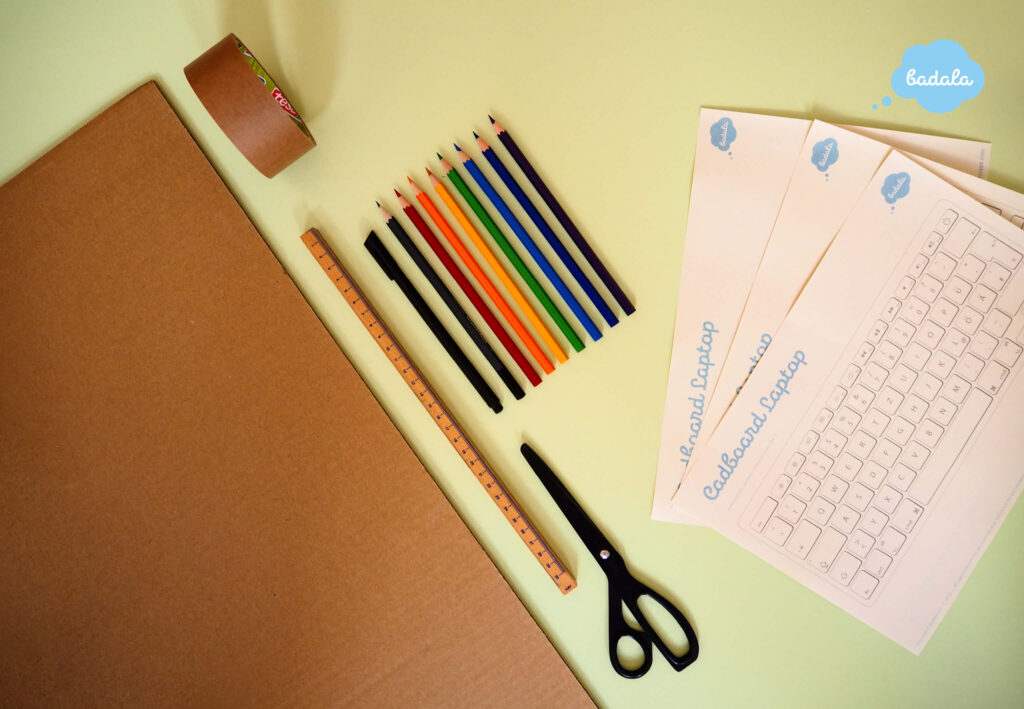 IT'S THAT SIMPLE:
Step 1:
Cut out 4 cardboard rectangles of the same size. Depending on your cardboard supply and desired size, you determine your format yourself.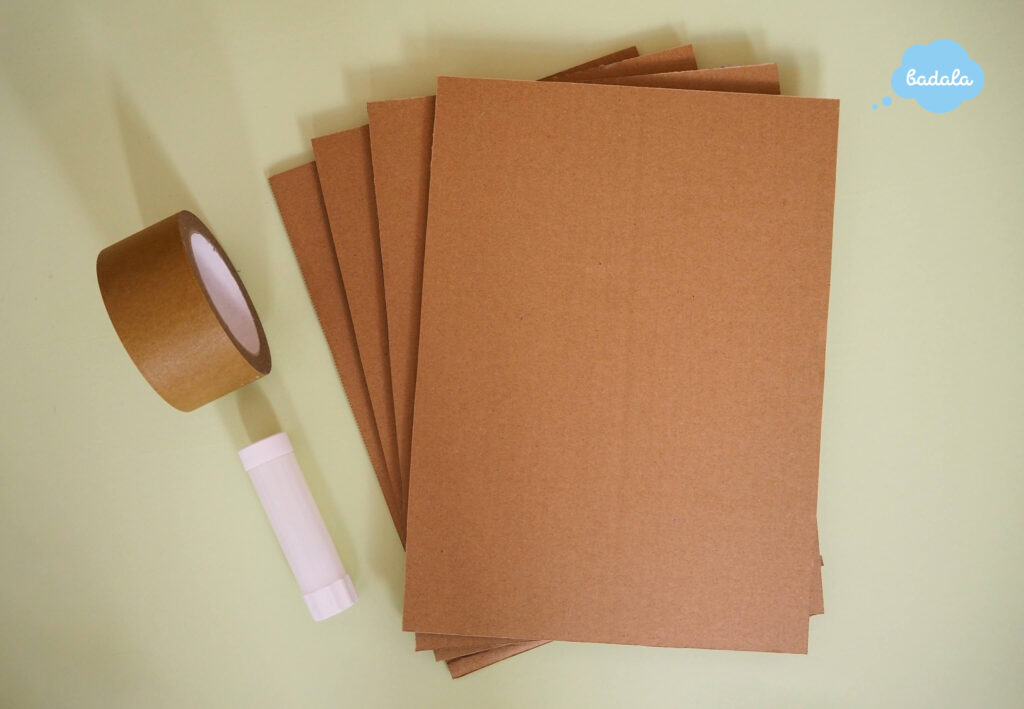 Step 2: 
Now glue the 2 cardboard parts together and then connect both parts with the tape.
Step 3:
Print out our Keyboard freebie keyboard. When printing, choose a scale value so that the keyboard fits snugly on your cardboard laptop case.
Step 4:
Now cut out the keyboard and glue it to the base of the laptop case.
Step five:
Now use a black felt-tip pen to draw a border that represents the screen. You can let your imagination run wild here.
Step 6:
Use the crayons to color your keyboard.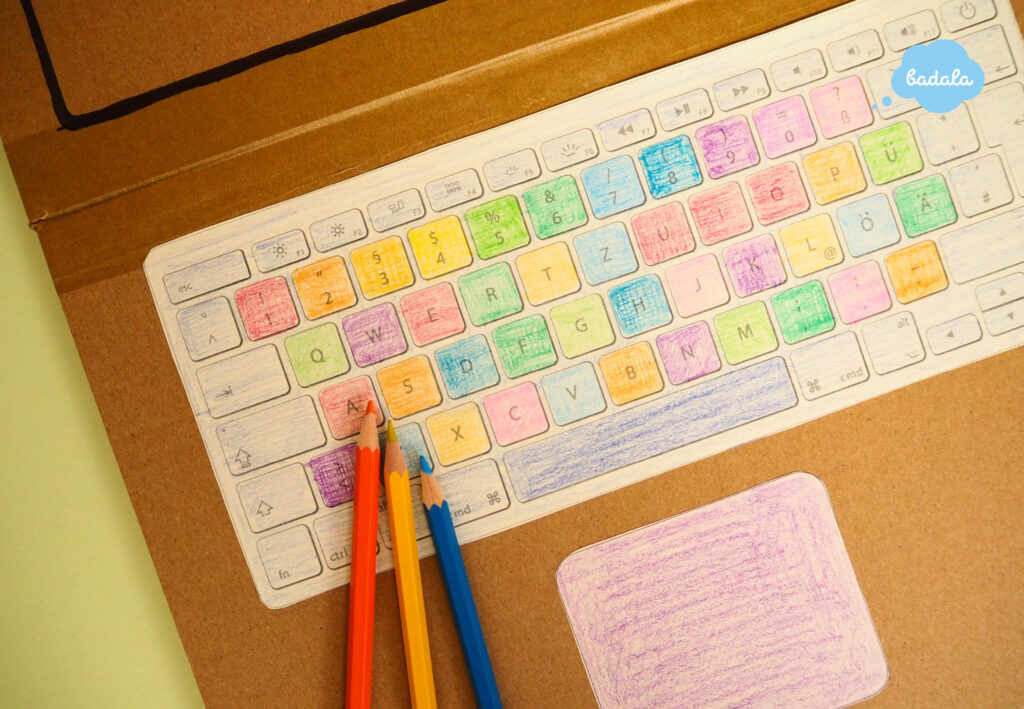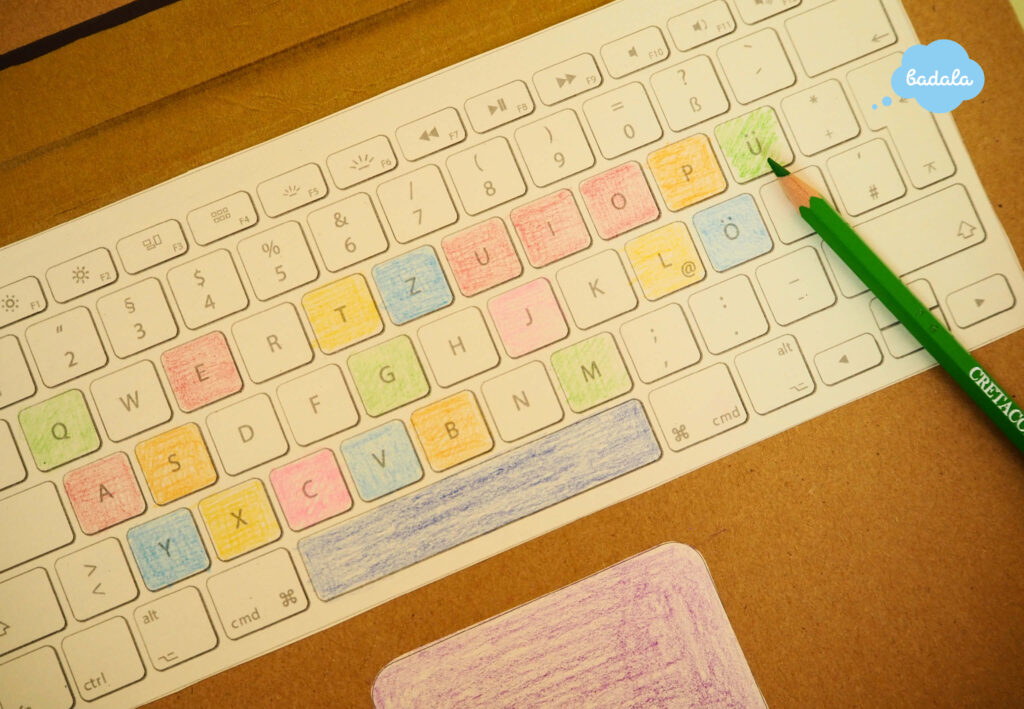 Your family wishes you a lot of fun with handicrafts BADALA !