We have no minimum order quantity, but offer our sticker sets at scale prices per total quantity.
The bear is stepping in the tenement house!
Our "Catshouse" sticker set not only makes little animal lovers happy, but also pets. The stickers transform a cardboard box into a great home for purring four-legged friends.
Fits perfectly into any online shop.
CATHOUSE sticker set

Net € 5,40

- EAN 9120081820074 - Size: 245 x 345 mm - With Euro perforation - Climate neutral produced in Europe - Plastic and vinyl free - Fits many box sizes - 13 extra large stickers - Recommended retail price: Gross € 12,90
You can also order at any time via order form to order our products. Simply print out the order form, fill it in and send it to us via e-mail and send it to us.
Delivery conditions: EXW Vienna + 3% freight costs (CPT destination Central Europe) I EXW Vienna + 5% freight costs (CPT destination North / East / Southern Europe)
Delivery period : 001 to 199 items: 14 days from order date I From 200 pieces: by appointment
Payment: 14 days net after the invoice date
You wish, we produce!
We produce sticker sets according to your ideas and especially for your company in quantities as low as 500 pieces.
In addition, we offer you the option of adding your logo to the existing CATHOUSE sticker set.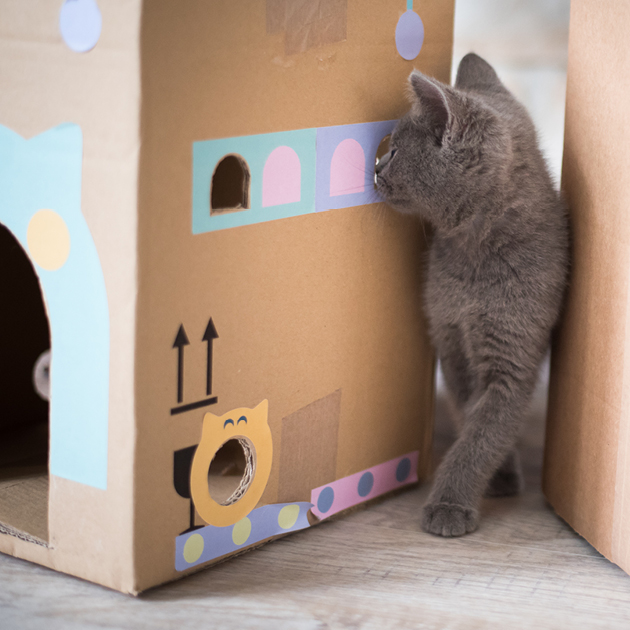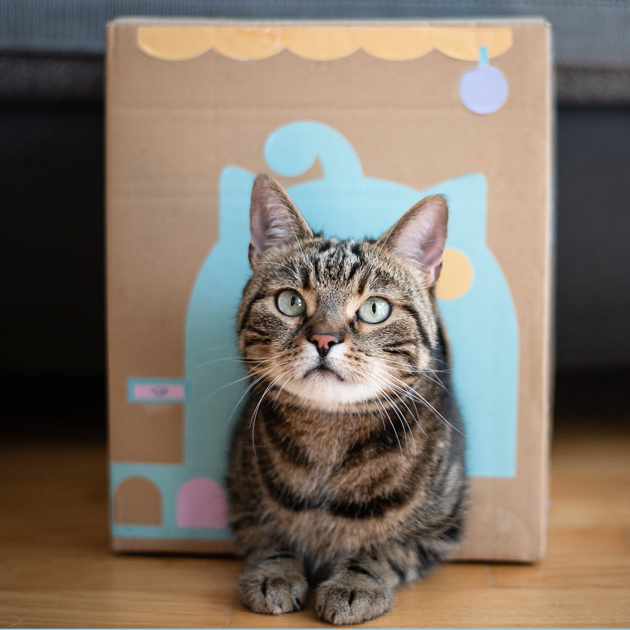 Purrs included: With the "Cathouse" sticker set, the BIPA shipping boxes a cosy home for cats in no time at all.
With the BADALA Circular Economy Programme eco-effectiveness is hereby applied as a concept, and the shopping experience further ends up in the living room.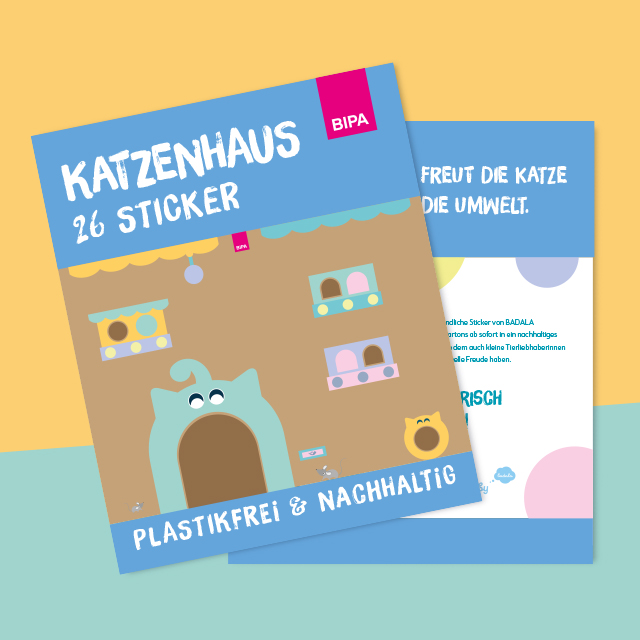 Almost all cat owners are familiar with their four-legged friends' fondness for cardboard boxes. 
The shipping cartons from GREENHEART Austria BADALA as an add-on product receive an Sustainability value, additional positive image transfer takes place - while the Time with Brand and the Customer Experience for the brand GREENHEART are significantly increased.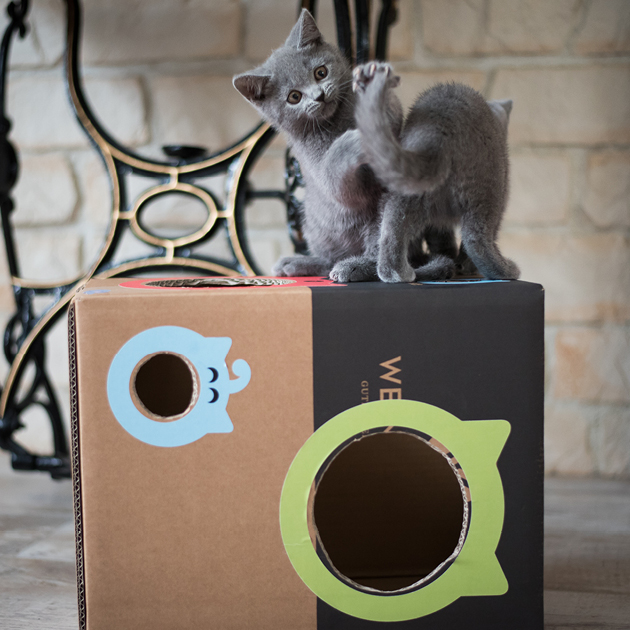 One of the triggers for the cooperation was the Corona pandemic and the associated work in the home office for the marketing team of
WEINFREUNDE
.
With the enclosed sticker set "Cat friends"sticker set, wine lovers can turn the sturdy shipping cartons into unique homes for their pets.