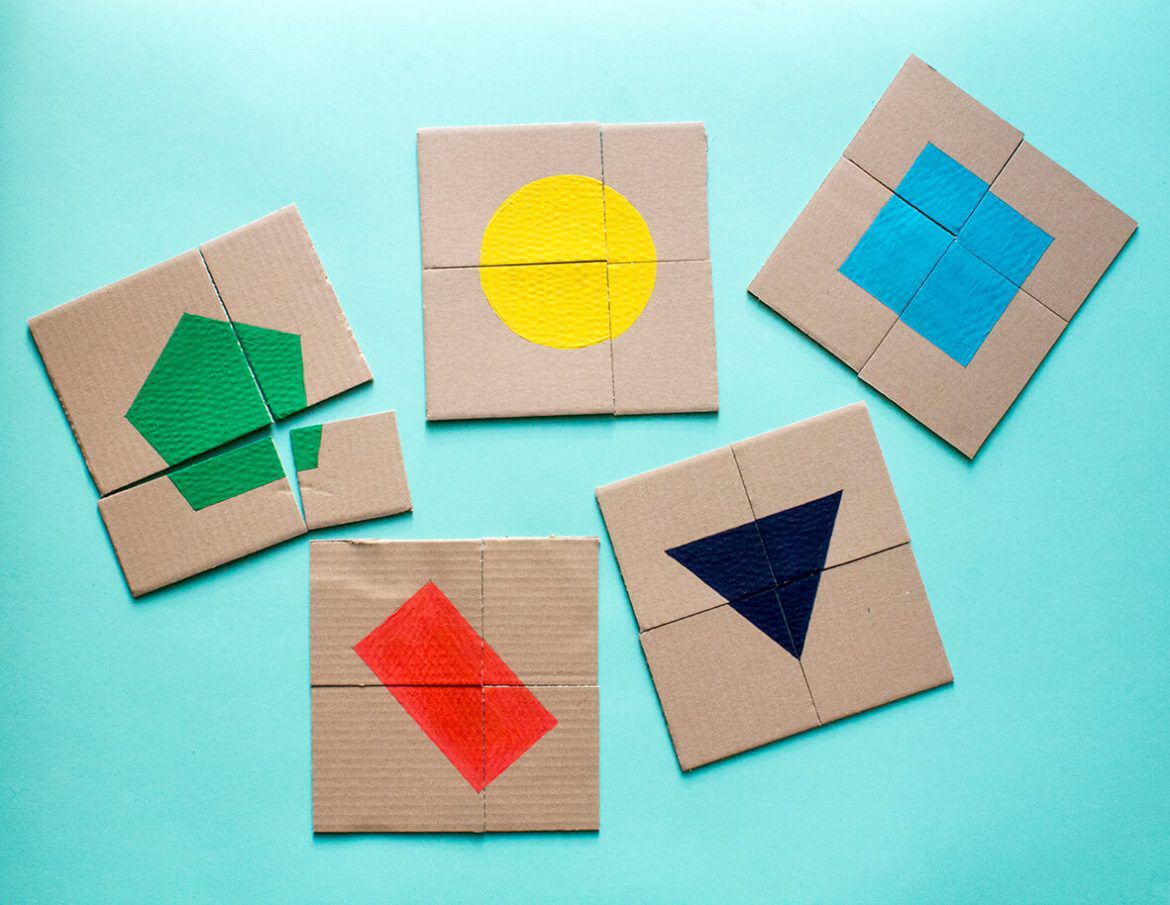 Oct
23
Puzzles with geometric shapes are really little effort and perfect for a fast, smart project. Puzzles are also very useful:
- endurance
- the recognition of forms
- fine motor skills
- hand-eye coordination
- spatial thinking
of our children.
The puzzle encourages playing, trying and understanding. Both children started puzzling when they were about 15 months old. In the beginning we showed the puzzle several times, until they started to puzzle independently by observing.
So you can make a simple geometry puzzle for your youngest offspring:
You need:
- a piece of cardboard (for 5 squares in the format 21 x 21 cm)
- Geometric forms to print out
- acrylic
- ruler
- pencil
- Scissors or cutter
If your children still have a lot to put in their mouths, you can alternatively print out the geometric shapes in colour instead of the acrylic colour and stick them onto the cardboard squares or use guaranteed pollutant-free colours.
It's that simple:
- Cut 5 squares of the same size - about 21 x 21 cm - out of the box.
- The Geometry Form Template print out and cut out the shapes and gently draw them on the cardboard with a pencil.
- Painting can begin: brush out the forms in different colours and let them dry.
- The cardboard squares can now be quartered differently.
Have fun doing handicrafts and puzzling!
Your family BADALA