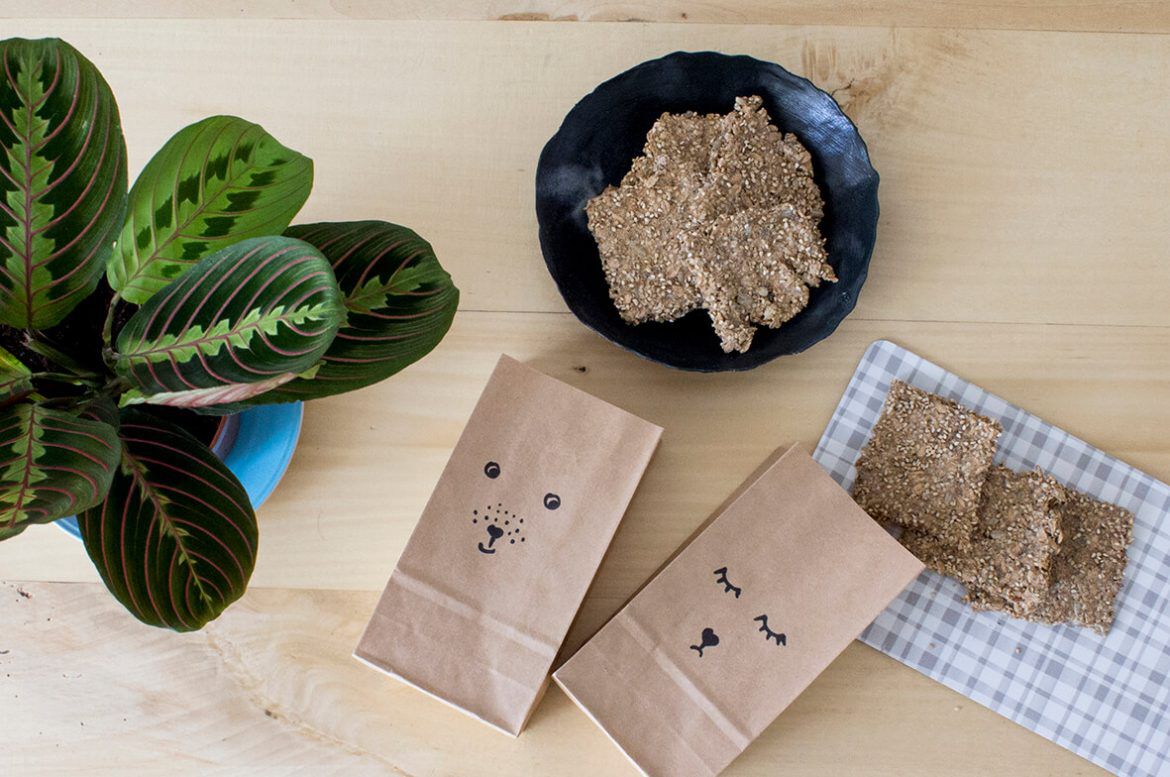 Oct
04
This crispbread can be created quickly and easily, is full of good carbohydrates and is excellent as a snack for school children. But the wheat-free bread also tastes wonderful as breakfast bread. And once it's baked, it keeps fresh and crisp for a long time.
Petra, a very dear friend from Hamburg, has told me this recipe - since then it has become an indispensable part of our household.
The ingredients are:
250 g wholemeal spelt flour
250 g spelt flakes
200 g mixed seeds (e.g. chia seeds, pumpkin seeds, sesame seeds, sunflower seeds)
50 g ground almonds
8 tbsp olive oil
400 g cold water

It's that simple:
Preheat the oven to 250 degrees, mix all ingredients and mix to a dough. Divide the dough into three halves and spread over three baking trays (including baking paper). It works best if you spread the dough on the baking paper with a spatula so that it has an even height of 0.5 cm.
Then divide into small pieces with a fork or a dough wheel. Before the dough comes into the oven, we sprinkle sesame or poppy seed on top.
Bake for 7 minutes at 250 degrees, then bake for another 15-20 minutes at 180 degrees.
Tip: Bake all the trays individually so that the crispbread is really dry and does not get moldy.
Let cool after baking, divide into pieces and seal airtight.
Together with fruit and vegetables it makes the perfect healthy snack for on the go.
Have fun baking & destroying!
Your family BADALA 🙂