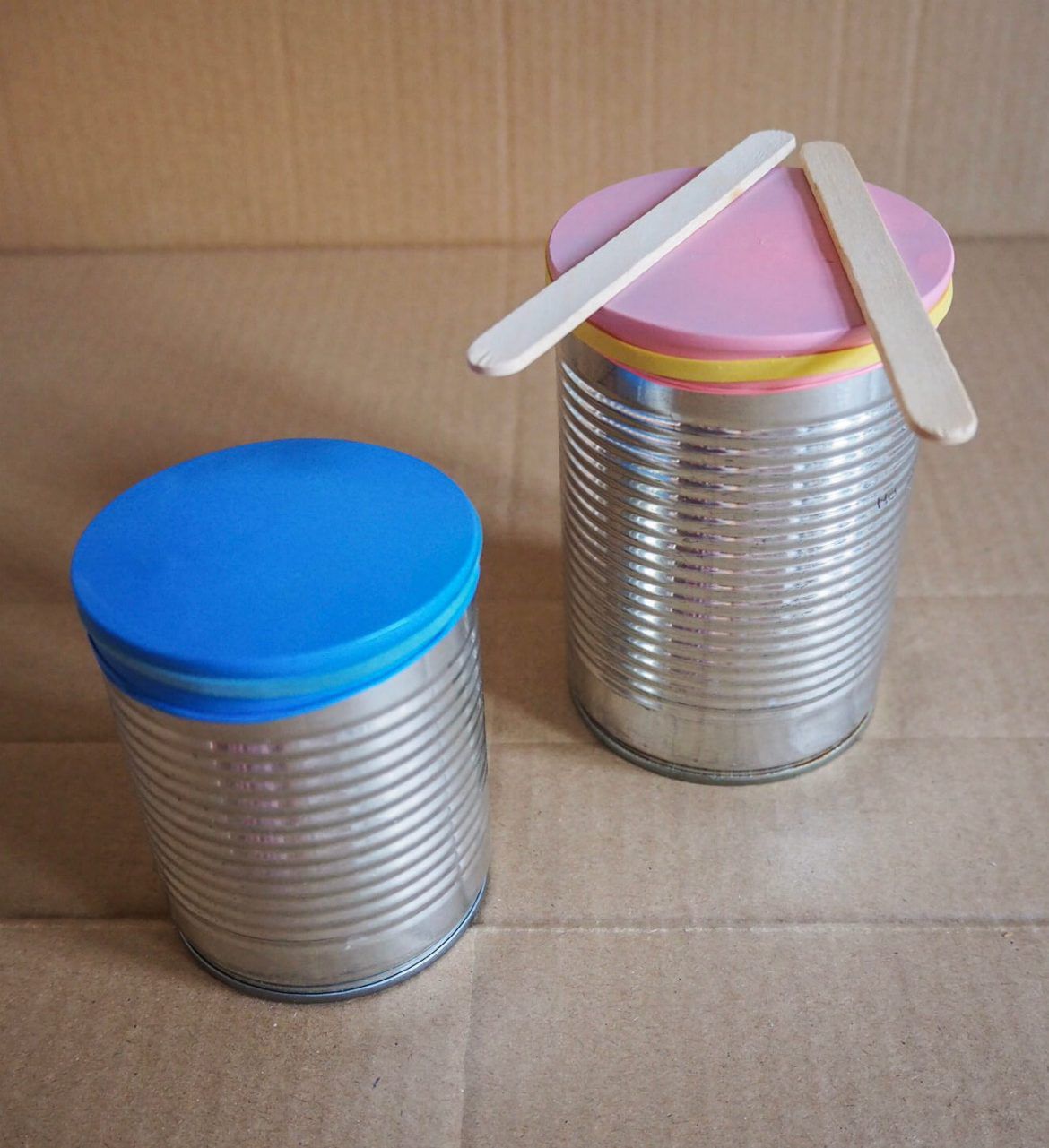 Jun
14
Every child likes simple percussion instruments! We made a whole basket of it, some homemade, some bought. These drums are a nice extension for the collection and quite quickly made. And also made from recycled metal cans, in the spirit of badala.
You need:
- empty, washed-out cans in different sizes (remove the labels)
- balloons
- rubber wrestling
- scissors
- Ice sticks or also old pencils

It's that simple:
Cut off the long ends of the balloons ...
by using the Öffnung of the can and with a rubber ring fixieren.
That's it, very fast done, but a lot of fun for the next time!
Please be careful if you make the drums with small children, the edges of the cans can be sharp.
Have fun drumming!
Your family BADALA
Tin drums
Every child loves to explore percussion instruments and this is a wonderful addition to the collection. You can make the drums in various different sizes for added fun. And the lovely thing is they are made in no time at all and are made from recycled food tins.
You need:
- Empty, clean metal food tins, (label removed)
- balloons
- Elastic bands
- scissors
- Lollipop sticks or old pencils
Instructions:
Cut the long ends off the balloon and stretch it over the opening of the tin.
Then secure it with an elastic band...and you're done!
Please note the edges of the tins may be sharp, so be careful when letting small children help with this activity.
Happy drumming!
Your family of BADALA