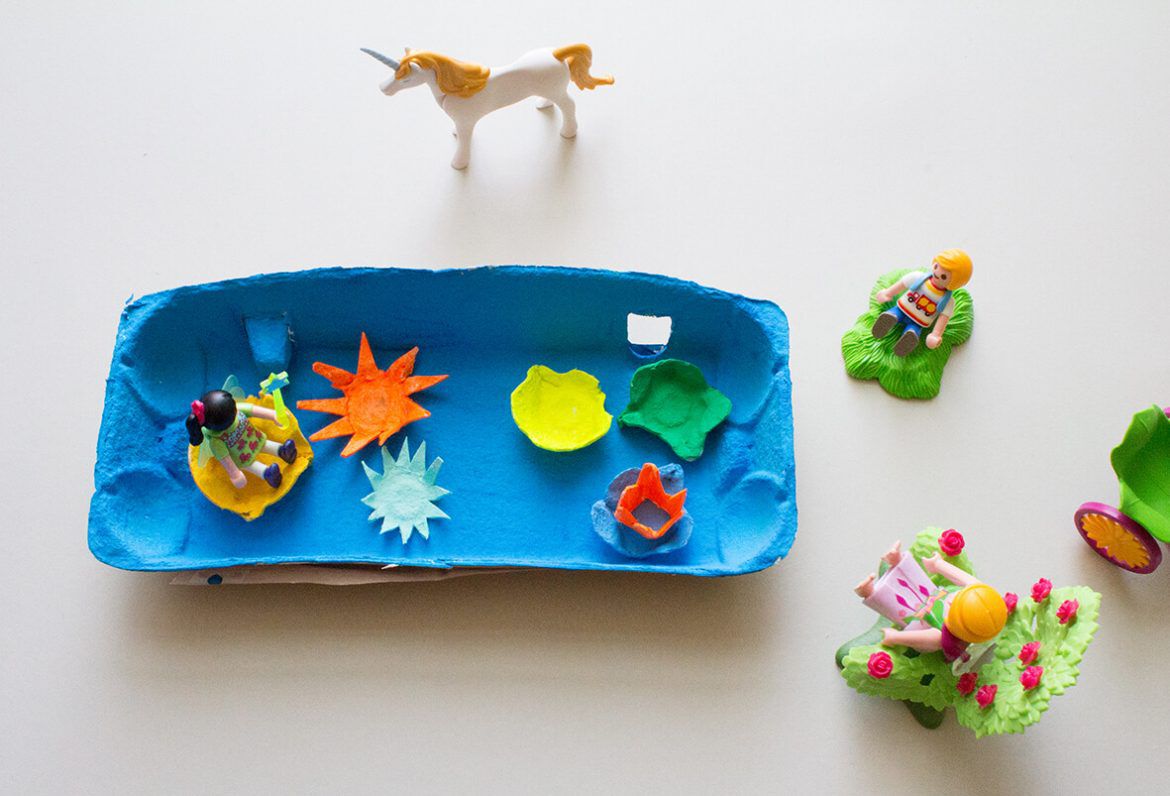 Sep
16
Upcycling #2: Handicrafts with egg cartons
Today, day 2 of the Upcycling Challenge, we agreed that we would turn the egg carton into something magical and colourful.
You need:
- 1 egg carton
- scissors
- acrylic paints
- brush
- Figures to play with
It's that simple:
1. cut the egg carton into two parts and put the lid aside. The hollows of the egg cartons can be divided into small shells with scissors. Since the egg cartons are somewhat difficult to cut, it makes sense for younger children to be helped by an adult.
2. now it is much easier for children to cut different flower shapes from the bowls with their hands.
3. get a base for painting - we prefer to use a piece of cardboard. Now paint the lid with a blue tone and the flowers in your favorite colors. The brighter the colours, the brighter and sunnier the pond looks.
4. put the egg carton pieces out to dry - the time is great for reading a fairy tale aloud. We listened to an audio play of "Alice in Wonderland" and made ourselves comfortable on the sofa. Just like with fairy tales, our children love to immerse themselves in magical thinking with role-playing games.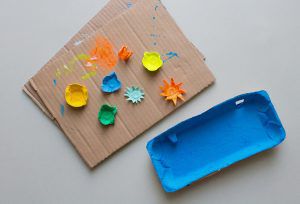 5. when the colours are completely dry, you can let your imagination run wild.
Advertising due to linking:
Also check out what the dear colleagues of the DIY Upcycling Challenge have made today: monstmoons, einschreitimmer, diekleinebotin, cuchikind, fantasiewerk.ch, hooraytoday_official, heimatdinge, mamakreativ
Your family BADALA wishes you a lot of fun with upcycling!