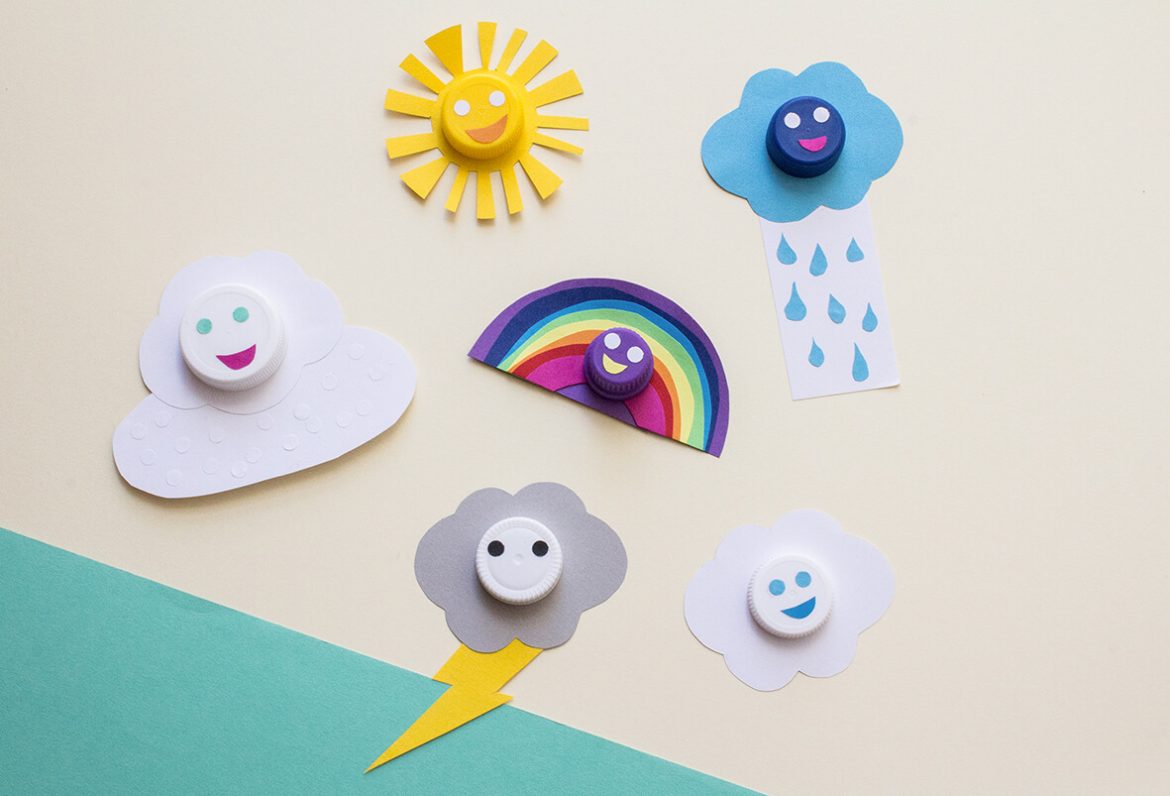 Sep
18
Upcycling #4: Handicrafts with stoppers
In general we try to buy as little packaging as possible. But sometimes it is not so easy with certain products - so every now and then the one or the other one collects Tetra Pack. The Stöpsel, which accumulated lately, we have used for today's tinkering contribution on day 4 of our Upcycling Challenge 2018.
We're turning the Squirts into weather symbols today. Our weather surrounds us every day, and the occupation with the weather enables us to learn right on our doorstep and with all our senses. Already in the kindergarten age the weather phenomena can be learned playfully.
For the weather symbols you need:
- Coloured paper / clay paper in different colours
- scissors
- pencil
- craft glue
- hole punch
- hot glue gun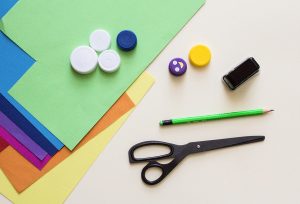 It's that simple:
First of all, preheat the hot glue gun.
Draw the different weather symbols with a pencil on the clay paper and cut them all out. Glues the individual parts of the symbols together with craft glue.
Use the punch to punch your eyes for the weather symbols out of the different colour papers. Now you can shape the faces of your plugs with craft glue.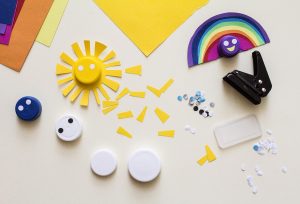 Attention: The hot glue gun may only be used together with an adult!
Now glue the plugs onto the weather symbols with the hot glue and put them aside for drying.
Sunshine, cloudy or rain? Why don't you put down the weather for today?
Advertising due to linking:
Also check out what the dear colleagues of the DIY Upcycling Challenge have made today: monstmoons, einschreitimmer, diekleinebotin, cuchikind, fantasiewerk.ch, hooraytoday_official, heimatdinge, mamakreativ
Your family BADALA wishes you a lot of fun with upcycling!