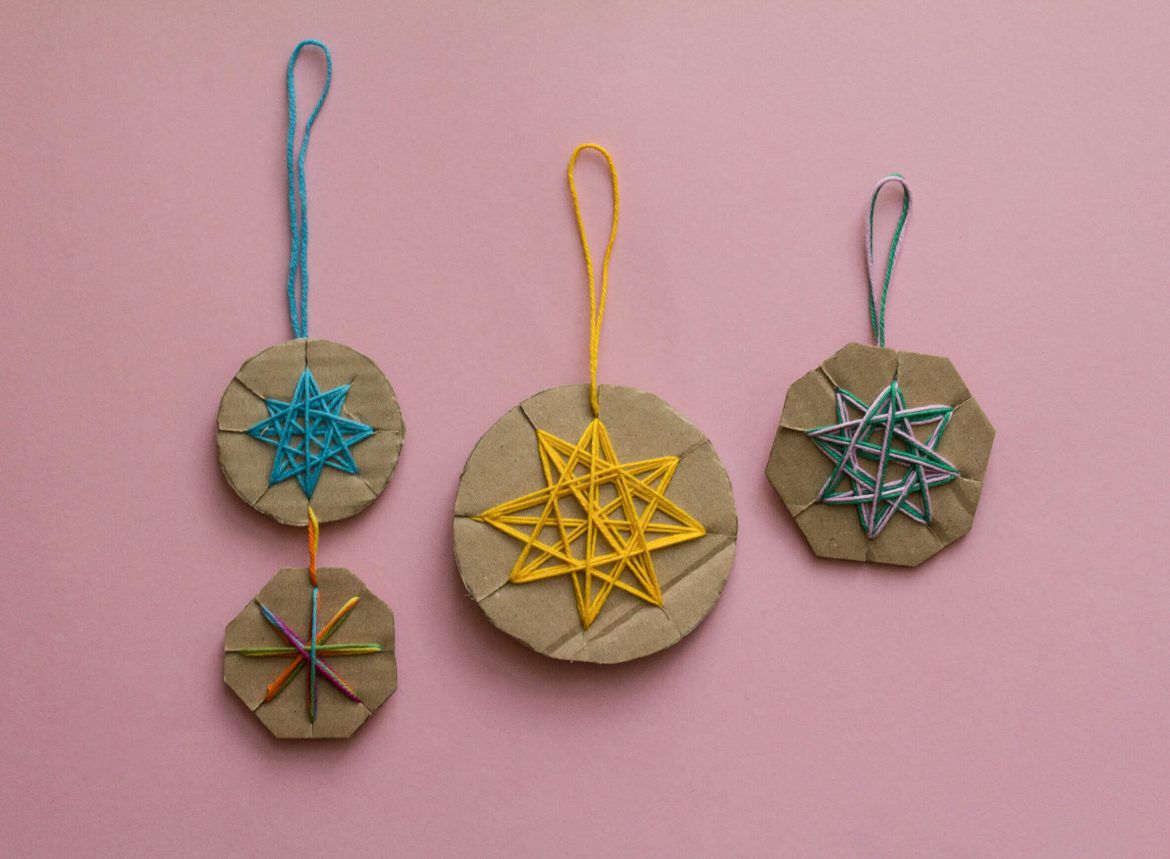 Nov
19
The Advent and Christmas season is getting closer and closer, and there begins a time with us where at home a lot is made. Once again we thought about what we could do with simple materials that were already at home in the wardrobe. This time it is quite simply DIY cardboard stars that have emerged from it.
You need:
- Cardboard scraps (single-wall cardboard boxes are easier for children to cut out with scissors)
- wool remnants
- scissors
- pencil
- different mugs and cups for drawing the round cardboard circles
- our Octagonal Freebie

It's that simple:
Draw with different mugs and cups the cardboard circles with a pencil on the cardboard. Then you cut out the shapes one by one.

Now you cut one or two centimetre long slits into the individual circles, and make sure that the incisions are symmetrical opposite each other. So you get exact geometric circles. For the octagon, for simplicity's sake, you can use our freebie for pausing or tracing.
With a few threads from the wool leftovers you now wrap the stars. Start at any slit and thread a thread into it - leave a few centimeters of thread hanging on the back and thread each slit in turn with the thread. This automatically creates a star shape - both on the back and on the front. Enough threading and wrapping? Then tie the two thread ends together and make a loop - your upcycling stars are ready for Christmas.
Now you can decorate your rooms with your stars.
Have fun with handicrafts your family wishes you BADALA.