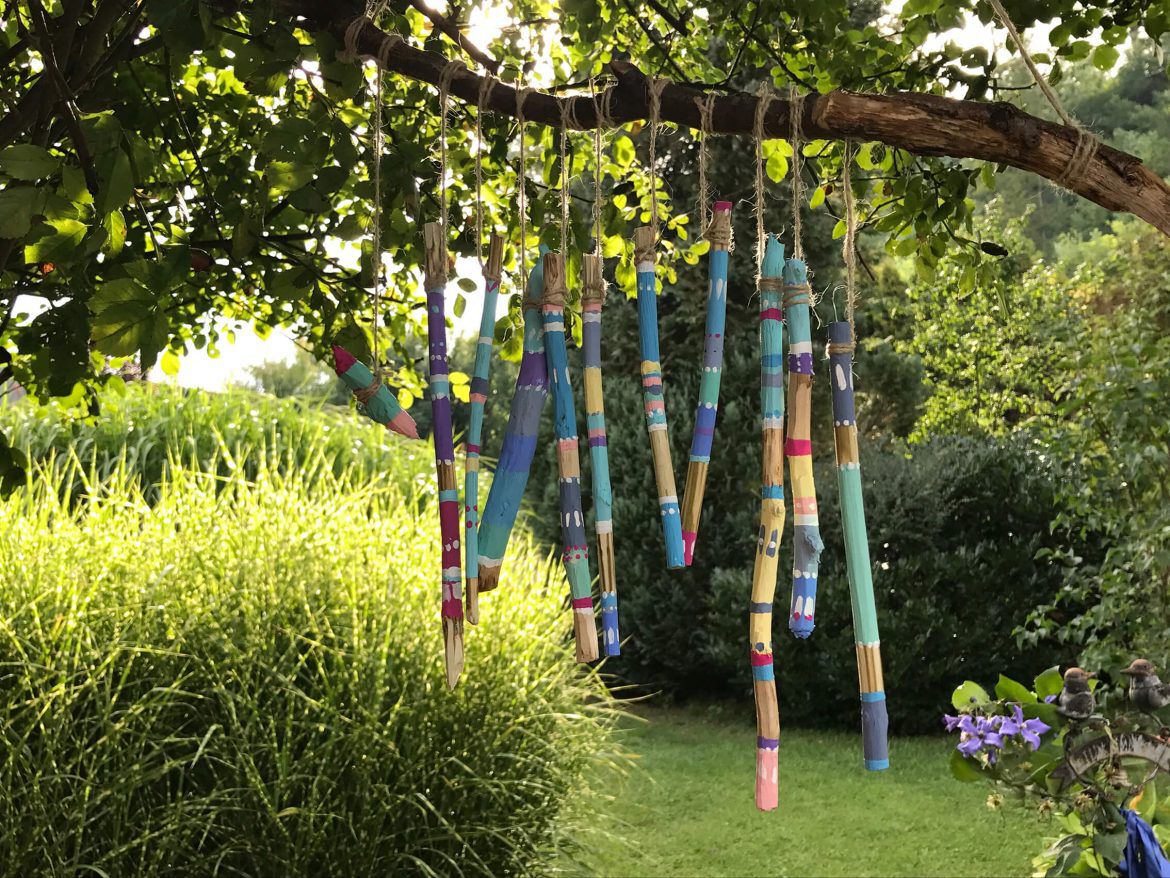 Aug
18
Collecting a walk in the woods without sticks? Almost impossible when you have kids with you. During our walk yesterday evening we walked home with us again a few sticks. We were wondering what we could do with it. In this case it was willow branches that are easy to peel - our children use a rounded children's pocket knife.
It didn't take long for the two of them to start loosening the tree bark. Then we put the peeled sticks to dry and sawed them into small sticks - there should always be an adult there.
Today we had to get the acrylic paints out of the wardrobe - we mixed all the selected colours with white so we could create a pastel world of colours.
So that wooden surfaces remain free, any number of places on a stick are wrapped with an adhesive tape - this is how it looks with us:
And painting with a brush can already begin 🙂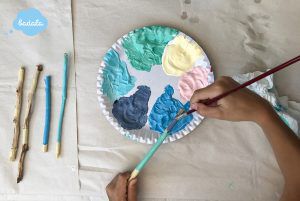 After a while there are already many colorful sticks ...
... ready to dry ...
With a splits we fixed the sticks to a broken off branch and looked for a new place under the tree in Grandma's garden. We were happy about the light breeze that made the wind chime sound 🙂
TIP: To protect the wind chimes from the rain, you should apply a layer of transparent varnish - so the colors can not smudge.
Have fun and love it all!
Your Family BADALA 🙂